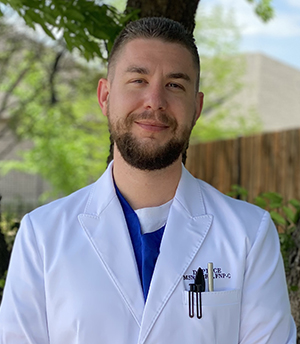 Devon is a board certified Nurse Practitioner who has a passion for preventative care. His desire and enjoyment to help others is what led him to pursue a career in the medical field. He started his medical career as an Emergency Medical Technician for 5 years. He then went on to nursing where he worked critical care ER and ICU for 5 years.
Devon received his Bachelor of Science in Nursing from Western Governors University then went on to complete his Master of Science in Nursing from the University of Texas at Arlington.
As a Nurse Practitioner, Devon strives to keep patients healthy to ensure that they continue to enjoy memories with their loved ones. Outside of medicine, Devon enjoys video games, hiking, and traveling with his wife and daughter.