Keller Family Medical Center offers healthcare services for each member of your family, from the youngest to the oldest. Our goal is to provide total healthcare and disease prevention delivered in a compassionate, personal, convenient and cost effective manner.
Dr. Chris Dingess joined Keller Family Medical Center in 2017 and purchased the practice from Dr. Burke in May of 2020.
We have been proudly serving Keller and surrounding communities for more than 35 years. We are always accepting new patients, we invite you to stop by our office and visit with our friendly staff. We look forward to seeing you!
KELLER FAMILY MEDICAL PROVIDES

We recommend that every patient
have an annual exam. An annual exam
lets us focus on your health by…

When medications fail to adequately
control allergy symptoms and avoidance
of the trigger is not easy or…

Our office treats children of all ages,
including newborns. We truly cherish
the confidence you place…

We have the skill and medical
capabilities to do minor and
intermediate surgical procedures…

Chronic Disease Management is a team
effort. We work with you to address
the behaviors and risk factors…

We provide minor emergency care and
treatments for minor illnesses and injuries.
If you have a serious medical emergency…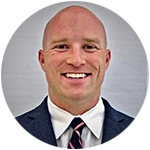 Jeff is a board certified Physician Assistant who graduated in 2009 from the University of Oklahoma – Boomer Sooner! – with a Bachelor of…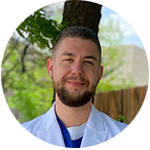 Devon is a board certified Nurse Practitioner who has a passion for preventative care. His desire and enjoyment to help others is…