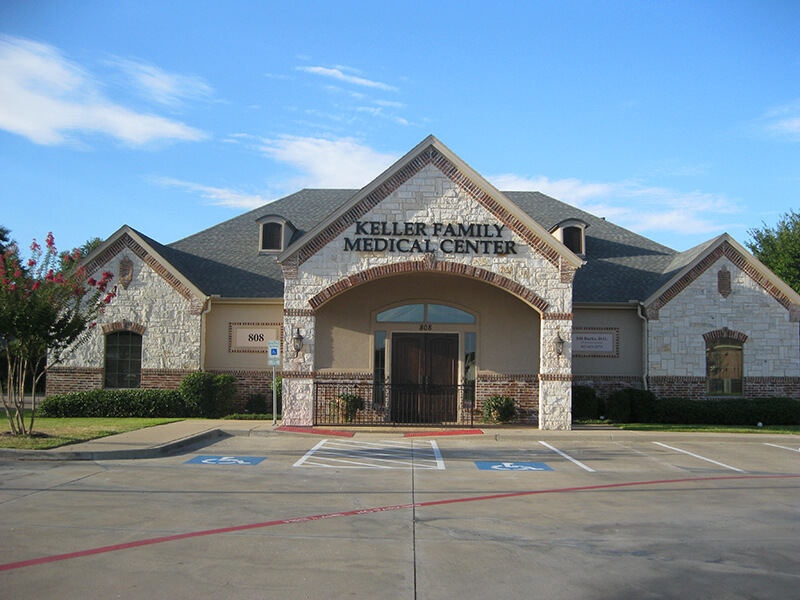 Keller Family Medical Center
Thank you for your interest in Keller Family Medical Center. We have been providing family healthcare services to Keller and surrounding communities for more than 20 years. Now accepting new patients!
To request an appointment with one of our medical providers, give us a call at (817) 431-2573 or Click Here.
If you have a general question about our practice, please use the form below or send an email to etompkins@kellerfamilymedical.com
CONTACT US
WE WOULD LOVE TO HEAR FROM YOU!
ADDRESS
808 Keller Parkway
Keller, TX 76248
CONTACT NUMBERS
Phone: (817) 431-2573
Fax: (833) 471-5905
EMAIL
etompkins@kellerfamilymedical.com